Benson
Good with adults?
Yes

Good with kids?
Yes

Good with other dogs?
Yes

Good with cats?
Fearful of them 

House trained?
Yes

Crate trained?
Yes

Energy Level?
Medium low

Barker?
No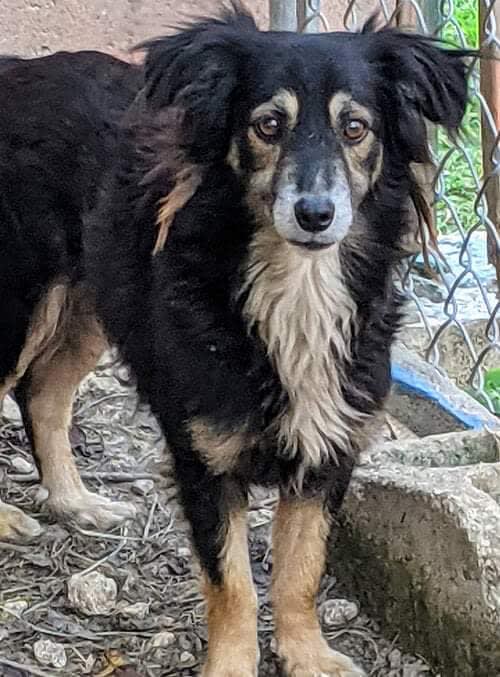 *** Please note that we are NOT accepting applications for the dogs listed as Coming Soon. These dogs have either yet to arrive or have only just recently arrived. Once their foster families get to know them a little better, a detailed bio outlining their personality and describing their ideal home will be posted and we will then begin accepting applications for them. ***
About Benson
Male | 4 yrs | 15lbs | Terrier mix
From the Barbados shelter…
Benson came from a poor home where he wasn't given any real care or attention. He was poorly socialized and shy. It's the same home that Paris and Pearl came from. He was lucky enough to be able move to a great foster home and here he has evolved from a withdrawn dog to an absolute wonderful dog. He went from hiding behind the couch to greeting his foster parents at the gate when they got home.
Benson always liked to walk on a leash, he was different dog on a leash, even from the beginning. This was the key to him bonding with his foster family. Going for walks turned into him wanting to be with his family as much as possible. He gets on well with other dogs and plays chase with his 3 foster siblings.
Benson is very scared of the family cats. He does not chase them but is definitely fearful of them.
He has never offered any aggression towards the young children in the family and welcomes their attention. He is not much of a barking dog as he will investigate with the others but is not vocal. He sleeps in the family bedroom and is house trained. He is a very low maintenance dog and he absolutely loves to share the whipped cream from the morning coffee!
Benny would make an absolute perfect addition to any home.
From Benson's Canadian foster….
Benson is a very sweet boy who is slowly gaining confidence. Benson is quite comfortable in his crate but prefers to be in the same room as you when he can. As he is slowly getting comfortable he has started to show an affinity for treats and a desire for attention. He has not yet shown an interest in toys. He is still quite easily spooked by loud noises and strangers, particularly when out on walks. Benson is not a fan of the cold or the snow and prefers to keep his paws on shoveled sidewalks/driveways. He is good on a leash except when he knows he's headed back home and will pull to get out of the cold faster. With patience and slow introductions/socialization, Benson will be a wonderful addition to a loving home!
Adoption Fee | $500
Adoption fees help cover the costs associated with rescues, such as vetting, boarding and transportation.
They also cover spay/neuter, heartworm testing and treatment (if necessary), rabies and DHLPP vaccines, microchip, and one month of pet insurance prior to adoption.
For more information about adoption fees, please review our Adoption FAQs & Fees page.
Interested in Adopting Benson? Apply Below.
Incomplete applications cannot be accepted. Pets Alive Niagara reserves the right to reject any application and reserves the sole right in determining the best placement for our animals.
PLEASE NOTE: WE CANNOT APPROVE ADOPTIONS TO APPLICANTS THAT LIVE OUTSIDE OF CANADA.


We want to thank everyone who applied to adopt!  We have closed this application, but we do have other great pets looking for a forever home, click here to meet them!