Kilto
Available For Adoption
Male | 3 yrs | 24 lbs | Terrier mix

Good with adults? Yes
Good with kids? Unknown
Good with dogs? Yes
Good with cats? Unknown
House trained? Yes
Crate trained?  Yes
Energy Level? Medium
Barker? On occasions
ABOUT KILTO
Kilto is loveable, playful, inquisitive and loves to have a good time! Shy with new people, initially. Enjoys wrestling with his BFF, Kody. He also loves cuddling with him. He loves affection and being the centre of attention.
He's housetrained and crate trained and walks well on leash. Kilto even carries his favourite toy with him!  He is learning what is appropriate to chew and a patient person will need to continue working on that with him. 
Kilto would do well in a calm home where he can play or chew his bone peacefully.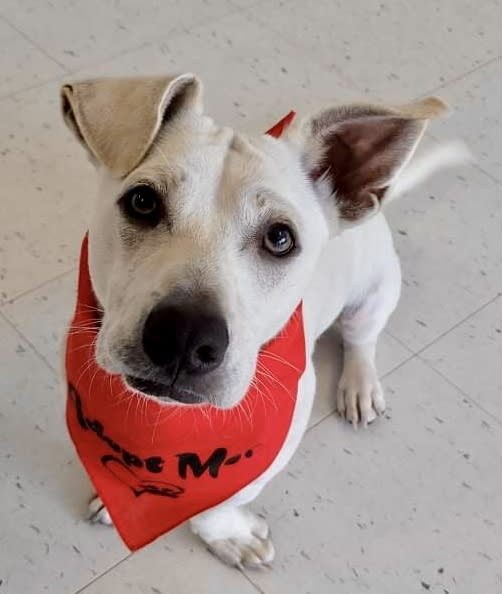 Kody
Available for Adoption
Male | 3 yrs | 25 lbs | Terrier mix
Good with adults? Yes
Good with kids? Unknown
Good with dogs? Yes
Good with cats? Unknown 
House trained? Yes
Crate trained?  Yes
Energy Level? Medium
Barker? On occasions
About Kody
Kody is such a sweet boy, very affectionate and lovely. Initially timid. He just needs time and patience.
Both boys are crate and potty trained! There's a huge benefit to crating, so it's recommended for Kody. Great on leash and loves his walks. 

He's learning what he can and can't chew. Foster has been working on this and he's doing well. Adopters would need to continue training. 
In a new environment, Kody is likely a flight risk. Therefore, he would require a fully fenced yard with outdoor supervision at the start. Pets Alive Niagara will provide a site visit to the potential adopter with suggestions on how to secure the outdoor space. 

Overall, Kody would provide wonderful companionship and with Kilto, they are best buddies and entertain each other!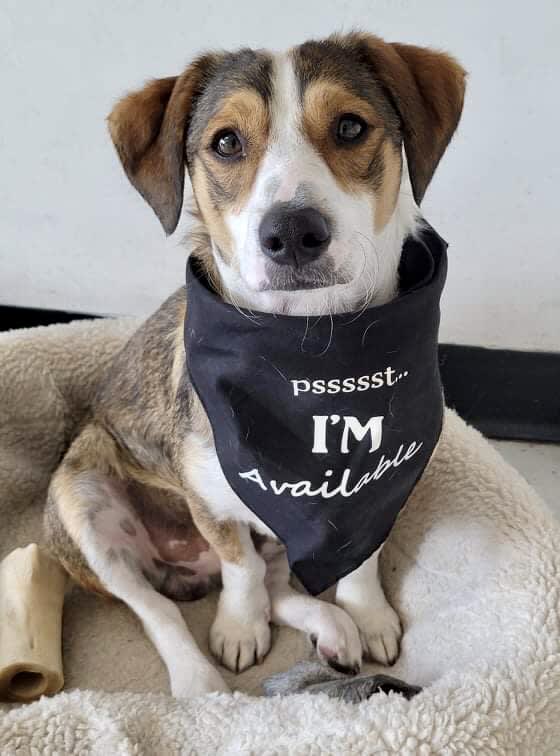 *** Please note that we are NOT accepting applications for the dogs listed as Coming Soon. These dogs have either yet to arrive or have only just recently arrived. Once their foster families get to know them a little better, a detailed bio outlining their personality and describing their ideal home will be posted and we will then begin accepting applications for them. ***
Kilto and Kody are an inseparable pair waiting patiently for their forever home! 


Please consider these sweet, affectionate, lovely boys! 
Adoption Fee | $350! Regularly $700!
Adoption fees help cover the costs associated with rescue, such as vetting, boarding, and transportation.

Prior to adoption, dogs are spayed/neutered, vaccinated, microchipped, and 4Dx tested, and they receive any necessary treatment. After adoption, they are eligible for one month of free pet insurance.
For more information about adoption fees, please review our Adoption FAQs & Fees page.
Why We Love Fostering
I love fostering because it's a great feeling knowing that I am helping dogs find their forever homes. Knowing that they are coming from shelters where they may never be seen, and helping them get adjusted to a home in Canada is an amazing feeling. Since I travel a lot, fostering allows me to get my doggie cuddles and nature hikes without the stress of owning one.
Interested in Adopting Kilto and Kody? Apply Below.
Incomplete applications cannot be accepted. Pets Alive Niagara reserves the right to reject any application and reserves the sole right in determining the best placement for our animals.
PLEASE NOTE: WE CANNOT APPROVE ADOPTIONS TO APPLICANTS THAT LIVE OUTSIDE OF CANADA.
We want to thank everyone who applied to adopt! We have closed this application, but we do have other great pets looking for a forever home, click here to meet them!