Duke
(Applications Closed)
Male
Black Lab
7 yrs
50lbs
Good with dogs and cats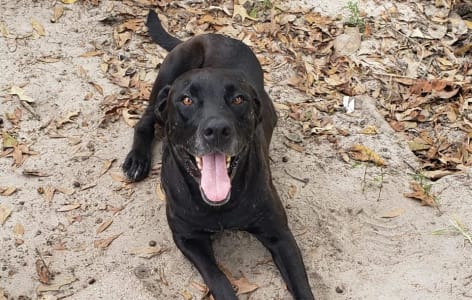 About Duke
Duke's owner passed away and now he's up for adoption. He's a happy guy that's good with dogs and cats coming from Florida! Duke is currently being treated for heart worm and will be available December 15th.
We'll have more information about his personality after he arrives - stay tuned!
Adoption Fee | $500
Adoption fees help cover the costs associated with rescues, such as vetting, boarding and transportation.
They also cover spay/neuter, heartworm testing and treatment (if necessary), rabies and DHLPP vaccines, microchip, and one month of pet insurance prior to adoption.
For more information about adoption fees, please review our Adoption FAQs & Fees page.
We want to thank everyone who applied to adopt!  We have closed this application, but we do have other great pets looking for a forever home, click here to meet them!
Interested in Adopting Duke? Apply Below.
Incomplete applications cannot be accepted. Pets Alive Niagara reserves the right to reject any application and reserves the sole right in determining the best placement for our animals.
PLEASE NOTE: WE CANNOT APPROVE ADOPTIONS TO APPLICANTS THAT LIVE OUTSIDE OF CANADA.