Bella & Peanut
(Pending Adoption)
Females (spayed)
Shih Tzu
8+yrs & 4yrs
Mother & Daughter
Sweetest & Loving dogs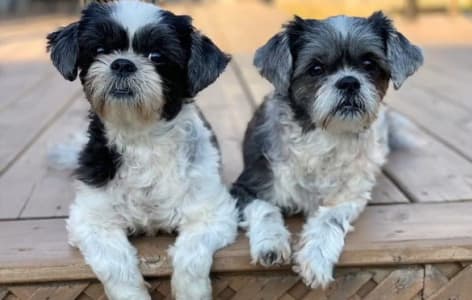 About the Golden Girls - Pending Adoption
This mother daughter duo are the sweetest most loving dogs, even with all they have been through, it hasn't affected their personality. They are easy going, get along with dogs, cats and children.
Thank you so much to everyone who donated to help make these surgeries possible. The Golden Girls are so very grateful for your generosity and can't wait to get into their forever home. 🙂
We want to thank everyone who applied to adopt our Golden Girls!  We have closed the applications for them, but we do have other great pets looking for a forever home, click here to meet them!
Interested in Adopting the Golden Girls? Apply Below.
Incomplete applications cannot be accepted. Pets Alive Niagara reserves the right to reject any application and reserves the sole right in determining the best placement for our animals.
PLEASE NOTE: WE CANNOT APPROVE ADOPTIONS TO APPLICANTS THAT LIVE OUTSIDE OF CANADA.